Wine Auction Gala
November 11, 2022
Spanish Hills Country Club
Join us for the 2022 Wine Auction Gala
This special event will kick off an evening of great wines and food. The Gala will be held on November 11, 2022 at Spanish Hills Country Club. Guests will enjoy good friends and sips starting with champagne as well as tastings from the Gala official winery, Magnavino Cellars. A gourmet dinner with Magnavino Cellars wines will be featured. The exciting live & silent auctions will offer rare & fine wines plus unique trips and events. Live music will be provided by Tim Buley for your enjoyment. Sponsorship and reserved tables available.
Inflation Fighter Limited Time Offer- Slashed Prices thru Nov. 4th
Our Festival Sponsors
2022
Cabernet
Chardonnay
Pinot Noir
Merlot
Port Sponsor
Water Sponsor
Buy Your Tickets Today!
General Admission
Sampling from New and Old Favorite Wines, Popular Restaurants & Retailers, Craft & Well-Know Breweries, Ciders & more.
Get your Boots Rockin' with a little country. Enjoy live music and dancing from Ignition, a very popular Ventura County classic and country music band. Line dance throughout the grounds and at the Cowboy Pub tasting cooling craft brews. Line dancing lessons will be available too.
Vendors offering unique shopping opportunities – a variety of clothing, accessories, wine paraphernalia & more.
Enter off Camarillo Ranch Road at Gate B starting at 12:00 pm. Event closes at 4:30 pm with last call at 4:00 pm.
Wine Auction GALA
Sponsorship Opportunities: Take advantage of advertising, participation and community recognition opportunities while enabling us to continue our primary mission of supporting worthy community charities in the Ventura County area.
Wine Auction Gala
$130 SALE SPECIAL
Until Nov. 1, then $175
Join us to enjoy our renowned Wine Auction Gala. A gourmet dinner with the TOC Official wine will be featured. The exciting live & silent auctions will offer rare & fine wines plus unique trips and events. An amazing wine pull offers a fun chance to win great wines. Sponsorship and reserved tables available.
Friday, November 11, 2022 at
Spanish Hills Country Club
Festival Exhibitors
Sign up today!
Festival Exhibitors
We would truly appreciate your support and participation in this popular event which draws as many as 1,500 guests. The afternoon festivities include wine, brew, spirit and food tasting, boutique shopping, and live entertainment from noon to 4:30 p.m. with last call at 4:00 p.m.
A Taste of Camarillo
July 31, 2022 12:00pm - 4:30pm [last call 4pm]
A Taste of Camarillo
Spend an afternoon under the trees of the Camarillo Ranch sampling fine wines, craft brews, spirits & gourmet foods. Enjoy live entertainment and boutique shopping.
Sample from old favorites and boutique wineries, a medley of beer varietals, fine spirits, and Ventura County's finest restaurants. Enjoy live music and dancing from the popular Ventura County band, Ignition and learn to line dance too. Get a little country. Get your Rockin' Boots and join in a great afternoon as you support Ventura County charities
Festival Vendor Information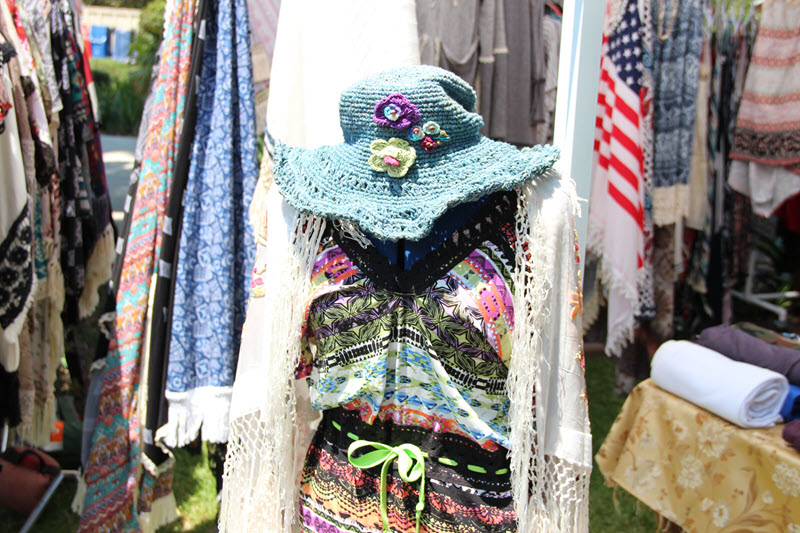 Description of the Event
Outdoor Wine, Brew & Food Tasting Festival on Sunday, July 31, 2022. Event organized and executed to raise funds for Ventura County charities.
Located at the Camarillo Ranch House, 201 Camarillo Ranch Road, Camarillo
Vendors are distributed throughout the venue among wine, brew and food exhibitors.
Event hours are noon until 4:30 p.m. with last call at 4:00 p.m.
In 2020-21 Meadowlark Service League (MSL) raised and distributed $180,000 in grants to Ventura County charities and in scholarships for graduating high school seniors and continuing college students. Funds are raised annually from three major events that that include A Taste of Camarillo Festival and Wine Auction Gala and our Charity Luncheon & Tennis/Pickleball Tournament.
If you are a Winery, Brewery or Restaurant/Caterer, please click here.
Save-the-date for "A Taste of Camarillo" Festival on July 30th, 2023.
For more information, contact Barbara Hemmens; (805) 377-4616; bjhemmems@gmail.com.
Interested in getting involved?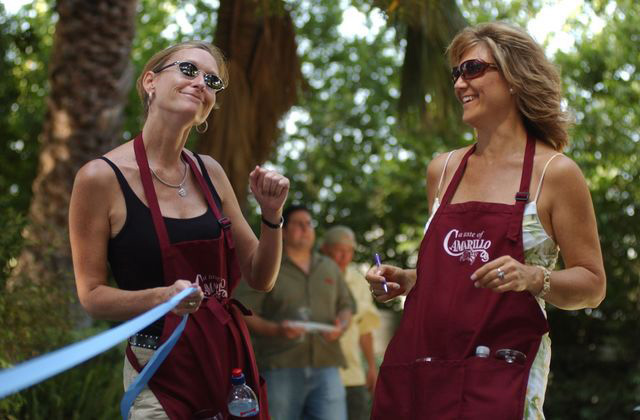 A Taste of Camarillo
Who would you be working with?
Meadowlark Service League (MSL) is a group of women dedicated to supporting our community through philanthropic contributions to local charities. We host 3 major fund-raising events each year, A Taste of Camarillo Wine, Brew & Food Festival, A Taste of Camarillo Wine Auction Gala, and the Holiday Home the Spring Charity Luncheon & Tennis/Pickleball Tournament. MSL has close over to 50-years of history of making significant contributions to deserving non-profit organizations in Ventura County. Contributions encompass the elderly, youth/children, the arts, the homeless, the physically or mentally challenged, veterans, hospice, health and community services and education.
We need our citizens to help us succeed and get even better. MSL is a non-profit organization whose members devote, time, money and resources to making a difference. MSL's contributions to key charities keep Ventura County strong and vital. We need to use all the resources and knowledge we have among us to address the growing demands of our community.
Join us!
Help us make a difference in our community.
How you get involved
~ Join Meadowlarks. Find out about who we are and what we do. We work hard and have fun doing it. We have purpose.
~ Sponsor events. Promote your business and make a significant contribution to your community.
~ Volunteer. Help plan or work at A Taste of Camarillo. It takes many hands to plan and host this complex event.
~ Recommend an exhibitor or be an exhibitor (wine, brew or food).
~ Recommend a boutique vendor or be a vendor.
~ Share the information about our event with family and friends. Email, call and talk about our events.
~ Like us on Facebook. Like, share and comment on our Facebook page. Let us know your thoughts.
Contact
A Taste of Camarillo